Opening Cocktail
An Opening Cocktail will be served at the end of the first day of the conference on October 18, 2012 at Gumushane University. All participants are welcomed to the opening cocktail where varied participants from different countries gather to discuss the happenings of the first day and share their experiences.
Karaca Cave
Karaca Karstic Cave was formed at the end of a long process. It is a fantastic cave, set high above the valley floor. Cave in terms of experience and in-"drop stone" is extremely rich in shapes. These offer a view fascinating figures. These shapes very brightly colored and developments going on.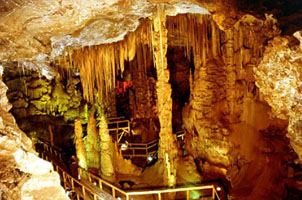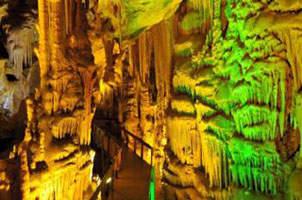 Sumela Monastery
The monastery was founded in 386 AD during the reign of the Emperor Theodosius I (375 - 395). The ruins of a monastery can be seen on the slopes of the Zigana Mountains to the south of Trabzon and at the foot of the mountain at the bottom of a wooded valley flows one of the tributaries of Değirmen Creek, which terminates at Trabzon. It overlooks forests and streams, making it extremely popular for its aesthetic attraction as well as for its cultural and religious significance.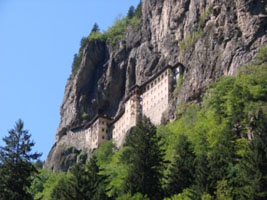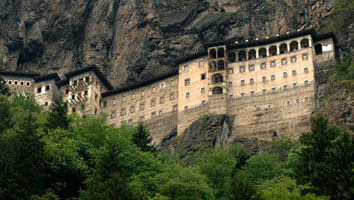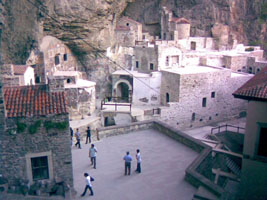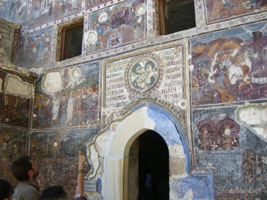 Uzungöl (Optional)
Uzungöl (English: Long lake) is a lake situated to the south of the city of Trabzon in Turkey. Over the years it has become a major tourist attraction. It is also the name of a nearby village. The lake is at a distance of 99 km from Trabzon and 19 km from Çaykara district. It was formed by landslide making the stream bed to become a natural dam in the valley of Haldizen Stream.
The area is most famous for its natural beauty. Located in a valley between high rising mountains, the lake and village at first appear inaccessible. The surrounding greenery of the mountain forests and fog, occasionally enveloping the lake at night, also add to the scenery.
In recent years a major tourist boom has attracted a number of hotels, restaurants, and gift and souvenir shops to be built in the area. The transport infrastructure has also been greatly improved. Recently the government proposed to build a wall around the water with cement fortification, destroying the shores of the lake, so that water from waves on the lake would not wet the nearby roads around it. This has been met with a lot of protest from locals as well as ecologists concerned with the environmental damage, stating that this move would turn the lake into a giant artificial pool.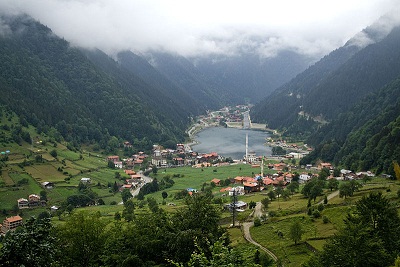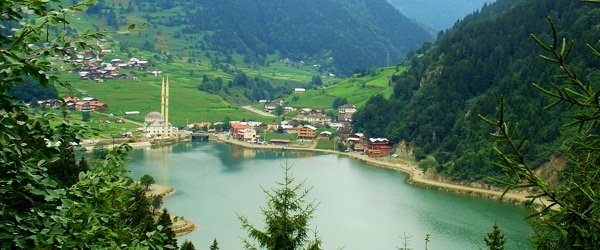 Uzungöl Excursion (21 October 2012 - 07:00-18:30)
(Fee: 25 Euro or 60 TL per person – including lunch)"
"If you want to join this excursion, please send an information email to ibrahimaktas@gumushane.edu.tr until 15th October, 2012."